iPhone 5 No Loudspeaker – iphone issues , with strang thing something wrong with
1) I have an iPhone 5 that was slightly water damaged
2) EVERYTHING ELSE WORKS except for the sound from the LOUDSPEAKER
3) I noticed 1 bad CAPACITOR around the AUDIO CODEC U21
I have not removed it because I think that it will not solve the issue.
C422
[IMG]
[/IMG]
4) I checked for continuity from C360 to pin 29 on the J7 connector
and from R123 to pin 28 on the J7 connector (J7 = dock connector plug)
both lines checked out fine
[IMG]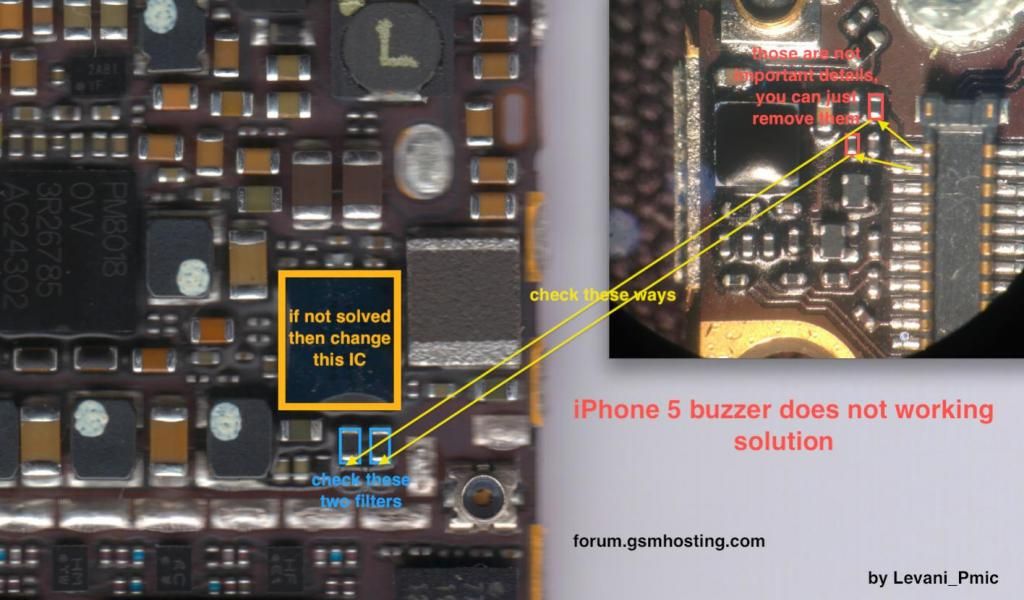 [/IMG]
5) I checked all the neccessary voltage values all checked out just about
right.
6) EVERYTHING ELSE WORKS (microphone works, earpiece speaker works
headphones work etch)
7) I have also restored the phone succesfully but no sound
8) If I put my ear to the LOUDSPEAKER when listining to music I can
hear a rustling noise like elcrtons are traveling.
So I believe U19 the speaker apmlifier IC is working.
WHAT SHOULD I DO